<!END OF TOP INCLUDE - DO NOT CHANGE ANYTHING ABOVE THIS LINE!>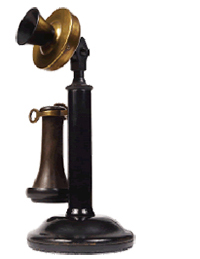 As your Life Coach, I can help you:
Awaken within the dream of life.


Recover from past emotional trauma.


(Re)connect to your own intuitive guidance.


Manifest almost anything you put your mind to.


Master the art of happiness in any circumstance.


Create and nurture the relationships you truly desire.


Discover and fulfill the highest purpose of your life.
As your Relationship Coach, I can help you:
Prepare yourself for the kind of relationship(s) you desire.


Consciously understand and actively find your ideal life partner.


Explore pre-committment (pre-marital) issues of importance with your partner.


Make the best and the most of any relationship - whether committed or not!


Transition through breakup, divorce, or loss of a partner, pet, family member, or friend.


Rediscover and, if necessary, reinvent your self and your life after such big changes.


Note: Although I happen to be a straight, monogomous, married guy with a wife and child, I am very comfortable working with lesbian, gay, bisexual, transgendered/transsexual, and polyamourous individuals/couples/groups.
I also offer Business, Workplace, Neighborhood, and Family Mediation Services to help you:
Make important decisions that impact multiple parties.


Practice non-violent communication skills.


Practice compassionate listening skills.


Resolve long standing conflicts.


Discover common interests.


Build consensus.


Session Structure
Sessions are held via Phone, FaceTime, or Skype (other platforms are ok too) from anywhere in the world. In-person sessions are also possible. If interested, please contact me for more information.
Your first life/relationship coaching session will begin with a candid discussion about your desired outcome(s) as well as the surrounding circumstances. After you have told me all that you feel is necessary and I have asked you all that I feel is necessary, we will begin our work together.
In continuing life/relationship coaching sessions, we will work together to overcome whatever internal and/or external obstacles present themselves on your journey towards your desired outcome(s).
When appropriate, I can employ techniques such as NLP, Hypnosis, EFT, Reiki, Energy Work, Guided Meditation, Interpersonal or Solitary Meditation, etc. These options are never required.
Fee Structure
Mini Life/Relationship Coaching Sessions:
25 Minutes: $25-50 (sliding scale, no explanation required)

Note: Many of my phone clients have found it beneficial to schedule
2-3 mini life coaching sessions each week rather than 1 longer session.
Short Life/Relationship Coaching Sessions:
50 Minutes: $50-100 (sliding scale, no explanation required)


Full Length Life/Relationship Coaching Sessions:
75 Minutes: $75-150 (sliding scale, no explanation required)


Payments accepted via Credit/Debit Cards (if in person), PayPal, Check, Cash
Five Reasons Why You'll Love Life Coaching via Phone:

You don't have to waste your precious time on travel and traffic

You don't have to waste your hard earned money on gas and/or other travel expenses

You can call from wherever you feel most relaxed and comfortable: your sofa, bedroom, office, car, favorite cafe, favorite park or other natural setting, shopping mall (please, please don't do it!), etc.

You can live, vacation, or travel anywhere in the world and continue the important work of transforming your life without interruption.

You can choose to schedule more frequent sessions that are shorter.
Many of my clients have found this approach to be very effective.


Imagine that you could pick up the phone and have a series of conversations about your own life experience that would relieve and reorient your entire perspective of what it means to be alive, happy, and actively creating the life of your dreams. The voice on the other end of the phone belongs to author, spiritual teacher, and intuitive life coach, Soren Sorensen, and right away you get the feeling that you would probably benefit greatly by really listening to what this man has to say.






SCHEDULE A LIFE COACHING SESSION




<!BEGINNING OF BOTTOM INCLUDE - DO NOT CHANGE ANYTHING BELOW THIS LINE!>


The Spiritual Atheist TM
Books, Courses, & Coaching by Soren Sorensen
Copyright 2004-2019 Soren Sorensen. All rights reserved.

www.SpiritualAtheist.com
www.SpiritualAtheistWisdom.com
www.SpiritualAtheistCoaching.com
www.SpiritualAtheistCourses.com
www.SpiritualAtheistBooks.com