<!END OF TOP INCLUDE - DO NOT CHANGE ANYTHING ABOVE THIS LINE!>





Want to help
create a better world?





My Political Affiliation
Wisdom & Freedom Alone

My Religious Affiliation
Truth & Love Alone

Want to know how I see the world? Here are some short articles that will offer you some insight.




In my books and courses, I explain my perspective of, and processes for, healing, happiness (inner peace), living in flow, spiritual ecstasy, conscious intuition, conscious manifestation, life mastery, and life purpose. To gain some initial insight, you can review the descriptions for my books and courses.



PLEASE NOTE: Spiritual Atheism is not a specific philosophy; it is a classification that I proposed to exist alongside "Theism" and "Atheism". Just as there are many different forms of Theism (such as Christianity and Judaism), there are many different forms of Spiritual Atheism (such as Pantheism and Buddhism). As someone interested in this topic, it is very likely that your own beliefs, theories, and speculations about existence create an unnamed personal philosophy that is a form of Spiritual Atheism. Naturally, it is extremely valuable to carefully consider a diverse array of perspectives and philosophies as you refine your own. It is with this in mind, that I offer you a portion of my own via articles, books, and courses. For various reason, I have chosen not to specifically name my own philosophy; but, rather, to simply refer to it as a form (and example) of "Spiritual Atheism".

*Naturally, I don't claim to be the first person to use the term "Spiritual Atheism" (which has been in limited use for centuries); but I do claim to have done much since the 1980s to define it and promote it via The Center for a Better World, The Center for Spiritual Atheism, and my personal work as a spiritual (wisdom) author, teacher, & life coach and alternative music recording artist.
<!BEGINNING OF BOTTOM INCLUDE - DO NOT CHANGE ANYTHING BELOW THIS LINE!>


The Spiritual Atheist's Academy of Life Mastery
An Enlightening Education in Peace, Power, Purpose, and Prosperity
Are you making the best and the most of your life?
Copyright 2004-2020 Soren Sorensen. All rights reserved.

www.SpiritualAtheist.com
www.SpiritualAtheistWisdom.com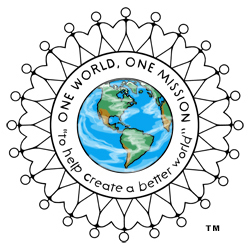 Working Together for One and All